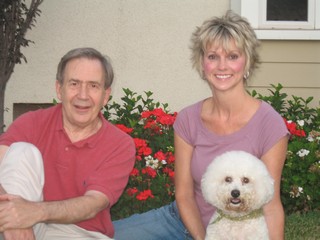 Roy A. Smudde D.D.S.

Member of the Academy of General Dentistry and the California Dental Association
Dr. Smudde is expert in the areas of Linear Non-Interceptive Occlusion as applied to denture contruction, delivery and post-insertion care. He is also an expert in Dental Kinesiololgy, Temporal Mandibular Joint Syndrome, Electro Acupuncture Diagnosis, and Cranial Care for the Dentist. His contributions to the field of dentistry have increased patient comfort and satisfaction, heightened awareness of the wholistic relationship within the body, and provide a forum for future professionals to improve and heal the masticatory system for the dental patient.
Major Contributions
Taught Principles of Environmental Gnathology at the International Prosthodontic Conference from 1972 to 1979.
1973 Researched with John P. Frush, D.D.S., T.L. Fitzgibbons, D.D.S., and Alan Lowenstein, D.D.S., to develop the Inter Oral Bite Recorder for the edentulous patient.
1970-79 Taught the Swissedent denture technique involving linear occlusion technology to dental technicians and researched with Dr. Frush at the Swissedent Foundation.
1982-83 Researched and developed the Bite Lifter Appliance for Temporal Mandibular Joint affliction, with regards to the body's Electro Magnetic Level.
1978 Founded Wholistic Health Care and research program with Dr. Jas Want Khalsa. The research was designed for medical doctors and dentist, in conjunction to diagnose and treat patients. Dr. Want Khalsa and Dr. Smudde subsequently lectured on Transitional Medicine in Chicago from 1977 to 1978.
Pioneered the first Wholistic Health Care Center at Cedar Sinai Medical Hospital in 1979 and established the Medidontic Foundation to teach wholistic health concepts to the dental profession.
1976-77 Taught office procedures of wholistic healthcare, using the Acupath 1000, an Electro Diagnostic instrument used by medical doctors worldwide. The Acupath 1000 later becoming the Vols machine and currently being sold under the name Inerro.
1984 Received a Doctorate in Oriental Medicine from Golden State University in Los Angeles, for his contributions to the field of wholistic healthcare. 1983 Dr. Smudde established the Wholistic Department of Dentistry at the California Clinic of Preventative Medicine in Del Mar, California.
1985-87 Researched methods of carrying an electromagnetic charge of energy to the body. This research being focused in the detection and treatment of incurable disease.
In 1986 Dr. Smudde founded the Institute of Vibrational Science to coordinate grants for further electromagnetic research.
In 1987 Dr. Smudde joined the faculty of the International University of Nutritional Education and was appointed Dean of the School of Nutrition for Dentistry.
Founded Geneva Dental Inc. in 1993, to distribute Geneva 2000™ teeth and to educate dentist and dental technicians in the area of Environmental Gnathology and Dentogentic concepts of aesthetics. Geneva Dental Inc. is the exclusive distributor of products manufactured by Candulor of Zurich, Switzerland.
1995 established Geneva Dental Institute of Prosthodontics, an educational facility and subsidiary of Geneva Dental Inc. to disseminate Geneva 2000™ prosthetic system and linear occlusion technology to dental professional.
1995-1997 Researched and developed Electro Magnetically charged nutritional products. Established Gen 2000 Nutritional, a subsidiary of Geneva Dental Inc. to distribute Electro Magnetically charged nutritional products.
Professional Lectures and Seminars
| | | |
| --- | --- | --- |
| | | |
| | Geneva 2000™ Denture System- Linear Occlusion | |
| | Geneva 2000™ Denture System- Linear Occlusion | Geneva Dental Institute of Prosthodontics, Sacramento, California. |
| | Geneva 2000™ Denture System- Linear Occlusion | Instituto de Estudio en Odontologia Avanzada, Monterrey, Mexico |
| | Geneva 2000™ Denture System- Linear Occlusion | Beijing Medical University, Beijing China |
| | Treatment for the Negative Ridge Syndrome | Beverly Hills Dental Study Group |
| | Environmental Gnathology & Detogentic Concepts of Aesthetics | U.S. & Canadian Dentist & Dental Technicians |
| | Accu-Dent Impression Techniques | Dentist of the United Kingdom |
| | Wholistic Healthcare using the Acupath 1000 | |
| | Dental Radio Talk Show Ho st | |
| | | Medical Staff, Cedar Sinai Hospital, Beverly Hills |
| | Wholistic Healthcare & Environmental Gnathology, Linear Occlusion | USC Post Graduate Dental School |
| | Environmental Gnathology, Linear Occlusion | Pacific West Dental Society |
| | Environmental Gnathology, Linear Occlusion | Colorado Prosthodontic Society |
| | Wholistic Principles of TMJ Syndrome | UCLA and USC Dental School |
| | Applied Dental Kinesiology | National Dental Kinesiology Seminar |
| | | Medical Doctors and Dentist |
| | Swissedent Foundation Course- Linear Occlusion | |
| | | International Prosthodontics Conference |